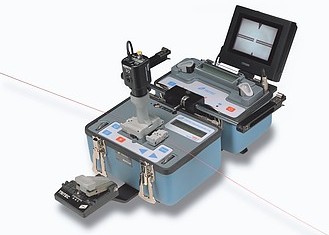 This is the support site for Tritec's range of Fibre Optic Installation Equipment.
​Although the FASE II Fusion Splicer and the HSO II Heatshrink Oven are no longer manufactured, Tritec still provides full service, repair and calibration services for it's fusion splicing equipment and manuals and datasheets are still available from our support section.
For those of you that still want to taste some of that FASE II "goodness", don't despair. We have a number of units which we offer for short term hire or if you're wanting to permanently expand your fleet we offer ex-demo and reconditioned units for sale. Please contact us to discuss availability.
Our team of fibre optic engineers are available for fibre termination services in the North of England.
Although no longer active in the Fibre Optic Equipment market, Tritec Developments continues to flourish and grow offering a range of services in Electronic Product Development and Control Systems Engineering.
So, if you have a project or product you think we may be able to help you with, hop over to our sister site www.tritecdevelopments.co.uk